Click here for the Northlake Christian Childcare Supplies List!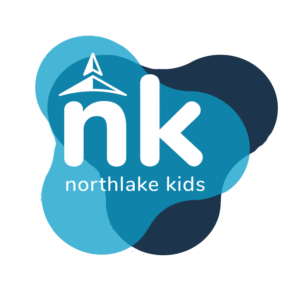 Northlake Kids
Our Northlake Kids leadership team guides families through a brief check-in process each Sunday morning to ensure their child's safety. You can expect a clean, safe, and fun environment for our children to learn about Jesus!
Students in grades Kindergarten-5th meet in the Northlake Kids Church room every Sunday after the worship portion of our services. Northlake Kids Church services focus on learning about 4 main pillars in the life of the Christ-follower:
The Word- Scripture memorization and application in creative ways
Prayer- Learning how to pray, and praying for each other
Worship- Singing, playing musical instruments, dance, and living our lives to worship God
Service- Creatively and humbly using our gifts & talents to help others
The Northlake Kids Choir sings in occasional Sunday morning services and Christmas programs, and the Back to School event is always a big hit for both children AND adults!